To its guests Primorsko Del Sol offers a main restaurant, a la carte restaurant, a pastry shop, lobby bar, pizza bar, pool bar. The feed is on an all-inclusive basis, organized on a block.
The main restaurant has a capacity of 165 seats and a large terrace with 250 seats. The food is varied and can satisfy every whim and taste. The buffet offers a wide range of salads, soups, starters, main dishes, desserts and fruits, as well as alcoholic and non-alcoholic beverages.

A - la carte Restaurant
The A - la carte restaurant has a capacity of 150 seats and is booked in advance. Guests can order their dinner from a rich menu including international and modern cuisine.
Bar
The bar is located in the center of the hotel and turns it into a crossroads and a landmark for every part of the complex, including the restaurant, the reception and the pool. Offers hot, cold, non - alcoholic and alcoholic beverages.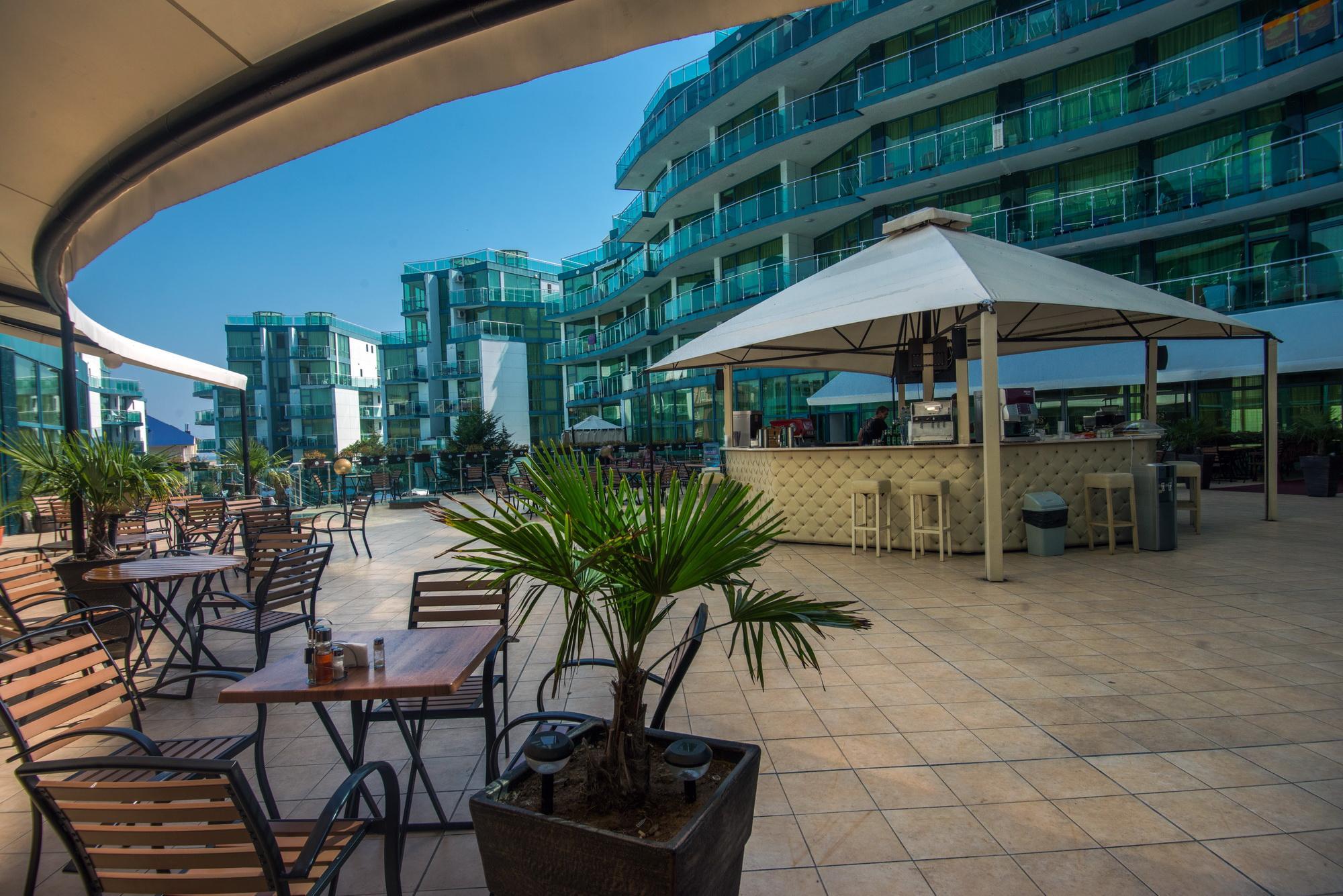 Pastry Shop
The cafe - confectionery is located next to the reception. Offers a wide assortment of cakes from own production. Here you can find a wide selection of hot drinks, soft and alcoholic cocktails. If you want to relax with a cup of nice coffee or ice branded drink and exotic cake - welcome to Cafe - the patisserie of Primorsko del Sol.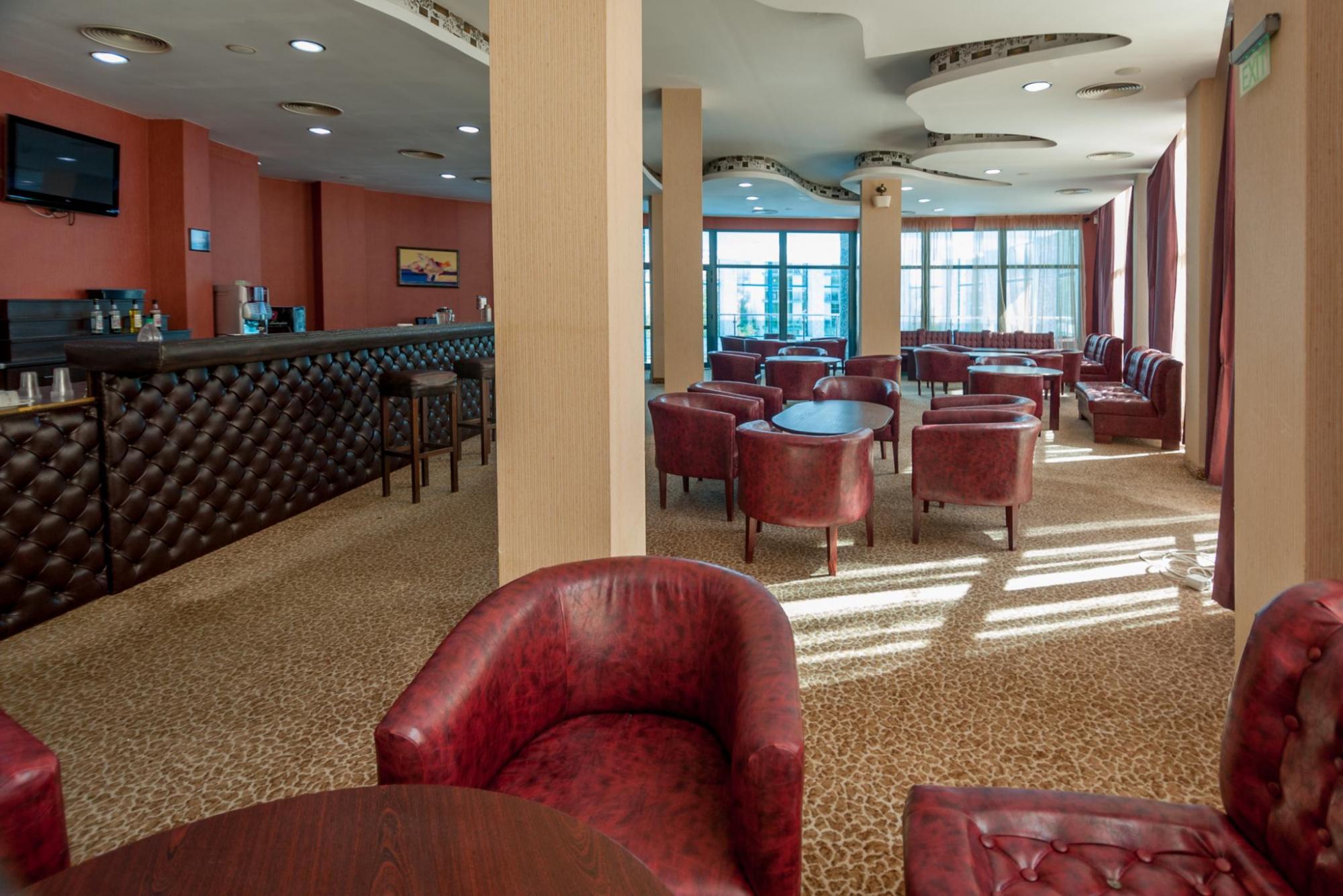 Pizza Bar
Pizza - bar is where you can choose from irresistible pizzas baked in front of you.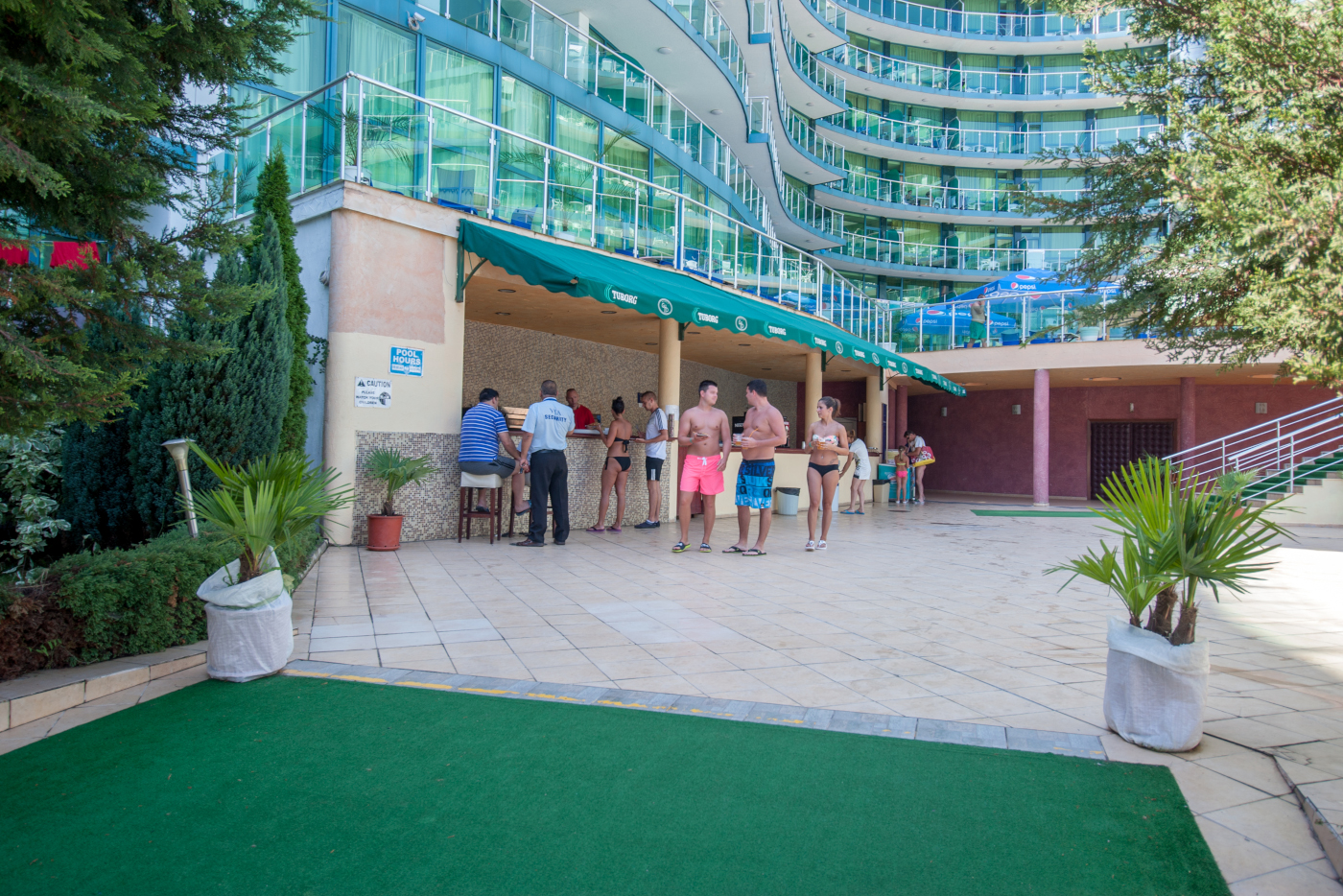 Bar nearby swimming pool
The pool bar offers cold and refreshing drinks for our guests on hot summer days.